With the coronavirus situation I've found the time to dust off this blog again and add some content. When looking at some old pictures, I found a curious one: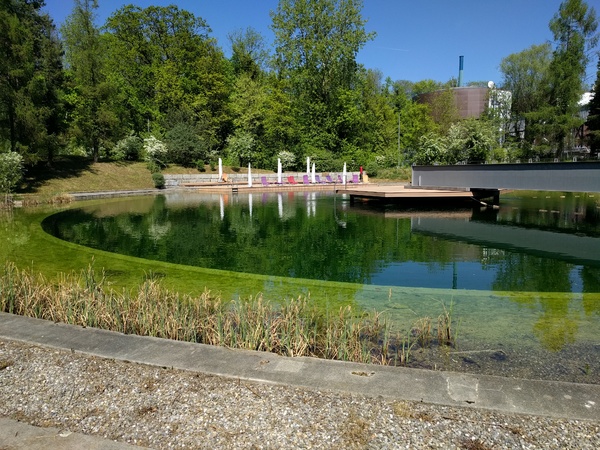 In 2018, I had the chance to visit Zurich's water treatment plant, Klärwerk Werdhölzli. The place is a lot more interesting than I had expected.
The first interesting thing I noticed is the amazing degree of automation. I was there on a Friday afternoon, and you'd hardly see any people around even though the place is huge.
It's also one of the few treatment plants in the world that has all its pipes overground in a massive structure on stilts - to protect the ground water that it was built upon. The plant also produces more energy than it consumes: The residue from filtration is turned into biogas.
Finally, they've come up with some creative uses for some of the basins they aren't using anymore. Some of them are used for growing fish that are then released into the Limmat river. And another one has actually been converted into a swimming pool, the one in the picture.