Korean-Swabian fusion dish.

You can make Kimchi Spätzle as anything from "Krautspätzle with Kimchi" to "Tteokbokki with Spätzle". Mine tend to be the former variant.
Making Spätzle
Authoritative YouTube video on technique:
The comments have a recipe for the dough:
500g flour
6-7 eggs
a bit water (no milk!)
2 teaspoons salt
beat the batter with a cooking spoon til it gets bubbles

I tend to add a bit more salt (heaping teaspoons). Mixing until there are bubbles is important for gluten development, otherwise you don't get any chewiness. You can also let the dough rest for a while.
"A bit water" means you want to add enough water that you can mix it properly but not so much that it gets runny, the dough should be very sticky and thick.
The bubbles are a real thing meaning at some point the dough forms a stretchy film. Filling the pot to the brim with water helps. If you dunk the tip of the board into the water while scraping the Spaetzle don't stick to the board as much. You don't have to make the Spätzle as thin as in the video.
I personally use a dough scraper instead of a knife.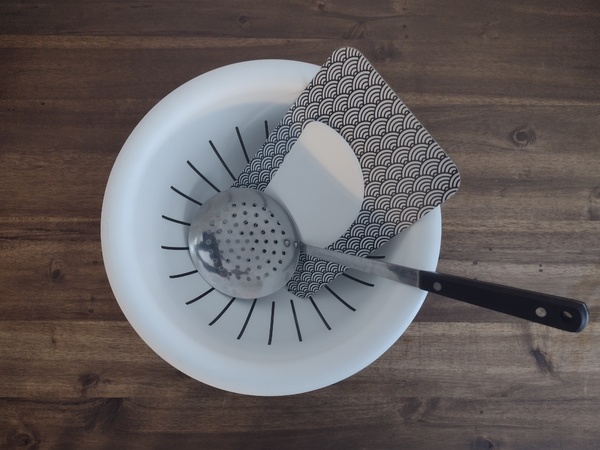 Making Kimchi
Maangchi has a lot of Kimchi recipes. I roughly follow this one in a much lazier version. I don't actually make rice flour porridge, I just blend the other paste ingredients (except for the chili flakes) with a bit of water. I usually don't add carrots, radish or green onions either.
I leave the Kimchi at room temperature for longer, usually 4-5 days before transferring to the fridge.
The amount of garlic is correct.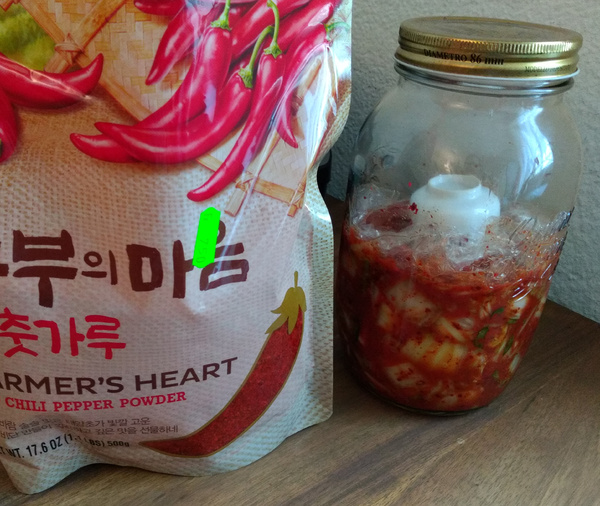 Combining the two
For some inspiration, here's Kenji's video:
Start by making "bacon" by frying small smoked tofu cubes in butter and salt until crunchy.
Then fry the Spätzle in a lot of butter and oil - the ratio is roughly Spätzle from 300-400g flour to 50g butter and a teaspoon or two of oil. Once the Spätzle are brown add 1-2 onions, fry until translucent, add 3 crushed cloves of garlic, fry for a few seconds. Add as much Kimchi as you like (with the liquid), soy sauce and finally "bacon". If you want a spicier version you can add more Gochugaru or Gochujang.
If you want a soupier version closer to Tteokbokki, add water.
If you want a supremely decadent version inspired by Kässpätzle, add cheese. Optionally add black pepper.
TODO: Figure out how to keep the Spätzle nice and crunchy but still have them soak up Kimchi liquid and thicken up the sauce...